Klaus Wertenbroch: Laziness and (mis)behavior – an evidence based approach for public and private interventions
22. Mai 2019 | 18:30

–

20:00
Event Navigation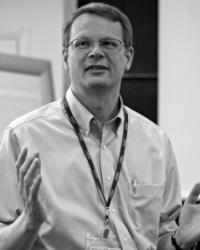 Klaus Wertenbroch ist Professor für Marketing am INSEAD, Europe Campus, in Fontainebleau, Frankreich, und Chefredakteur des Journal of Marketing Behavior der European Marketing Association (EMAC). Er ist Experte für Verhaltensökonomie und Konsumentenentscheidungen, strategisches Markenmanagement und Preisgestaltung und leitet das Strategic Marketing Programme von INSEAD.
Der Verhaltensökonom forscht zur strategischen Bedeutung von Behavioral Economics für Marketing und Politik – insbesondere zum Design von Interventionen, die Menschen vor Fehlentscheidungen aufgrund mangelnder Selbstkontrolle schützen können. Wertenbroch hat an Initiativen der öffentlichen und privaten Finanzwirtschaft (z.B. Citigroup, Friedrich-Ebert-Foundation, Deutsches Institut für Wirtschaftsforschung/DIW, OECD, U.S. Treasury Department) mitgewirkt, etwa um Massnahmen gegen Überschuldung zu testen und zu implementieren.
Seine Forschung ist in führenden wissenschaftlichen Zeitschriften wie dem Journal of Consumer Research, Journal of Marketing Research, Journal of Marketing Research, Marketing Science und Psychological Science erschienen. Es wurde von der Financial Times, Sloan Management Review und Harvard Business Review vorgestellt und erhielt internationale Zeitungs-, Radio- und Fernsehberichte, unter anderem von BBC Radio, Le Figaro, National Public Radio, Nightly Business Report, Psychology Today, Tagesspiegel, The Economist.com und U.S. Industry Today.